Your Daily Step March 27, 2017

Monday Motivation by Your Realtor Denis Hrstic

Happy Monday! I hope you had an amazing weekend! As always I like to start the week off right with some words of inspiration...

"If You spend too much time thinking about a thing, you will never get it done.

Make at least one definite move daily towards your goal". Bruce Lee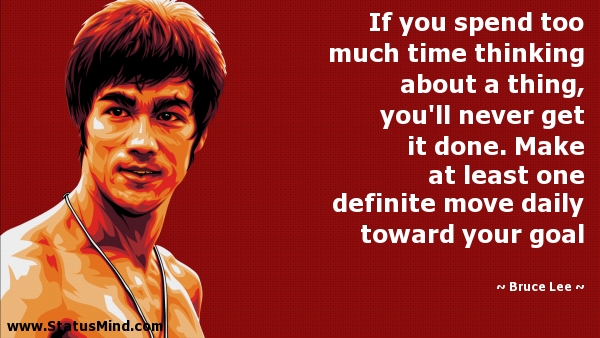 Creating the Life you Want and Deserve cannot come with only knowledge. We all have great ideas and plans, but we need to move forward and take action on these plans.
Every day, even if it is a very small step, take action! -- Taking action creates power in our lives.
Make today the day you start taking action at turning your goals into a reality!
You can do this !
I hope you have a great day and week!
With Gratitude,
Your Realtor Denis Hrstic