You Are Two Steps Ahead February 15, 2016

Monday Motivation by Your Realtor Denis Hrstic


Happy Monday! I hope you had an amazing weekend and an amazing Valentines Day!

Of course today is Family Day in Alberta - hope you get to enjoy the day with your loved ones!

As always I like to start the week off right with some words of motivation...

"Pay no mind to those who talk behind your back, it simply means that you are two steps ahead"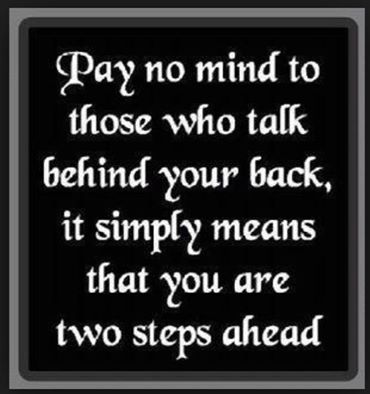 As you start to achieve success in life, there will be a lot of people that will not be able to handle your success. They may say negative things about you and try to pull you down....
It is always important to remember that they are doing this as your success makes them feel bad about themselves as they are choosing to not create success in their own lives... and the next easiest thing to do is to try to bring you down.
Do not let it get to you, you can't have success without some haters... Just keep pushing no matter what, stay on course and create the life you know you truly want!
Have an amazing day and week!

Sincerely,


Your Realtor Denis Hrstic