Wish You Were Better November 7, 2016

Happy Monday! I hope you had an amazing weekend! As always I like to start the week off right with some words of Motivation...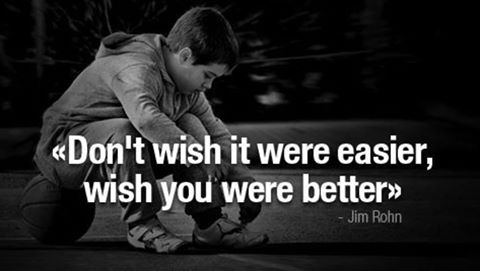 "Don't Wish It Were Easier, Wish You Were Better" Jim Rohn
Life is hard... while most are wishing and hoping life will get easier, focus your time instead on getting better. When life is hard, learn to honor the challenge, these will be your best growth moments if you allow them to be so.
Have an amazing day and a great week!


Sincerely,


Your Realtor Denis Hrstic