Happy Monday! I hope you had an amazing weekend! As always I like to start the week off right with some words of inspiration....
I saw this quote this weekend from Ralph Waldo Emerson and wanted to share it....
"The Mind, Once Stretched By a New Idea, Never Returns To Its Original Dimensions."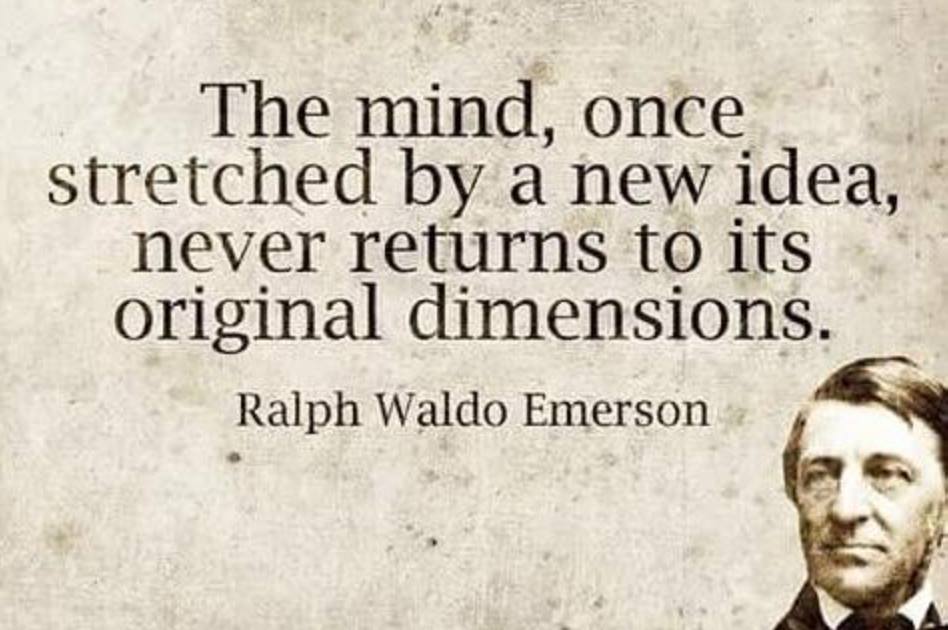 To Level Up in Life - to Make New habits and better ourselves AND create the lives we truly want we must start from within....
If you want your circumstances to change you MUST change first...
Here are some quick current stats:
Average

The Average Person Has NOT Read 1 Book Since Graduating from School.
the Average Person watches 4.7 Hours of TV Per Day.
75% of People are Living Pay Check to Pay Check
98% Can't Retire By The Age of 65 Without Their Kids Taking Care of Them.
The Average Person Spends 95% of Their Free Time On Entertainment.
LevelUp
The Average CEO (small or large business) Reads 60 Books Per Year.
People who obtain 'Wealth' on average spend 95% of Their Free Time On Self Development.
The reason I share some of these stats with you is to show you the importance of Self Development...... This is where you will grow, this is where you will expand your thoughts.....

Get an intentional game plan together and on your self development and go create the life you know you truly want!
Sincerely,
Your Realtor Denis Hrstic