That's How Winning is Done August 20, 2016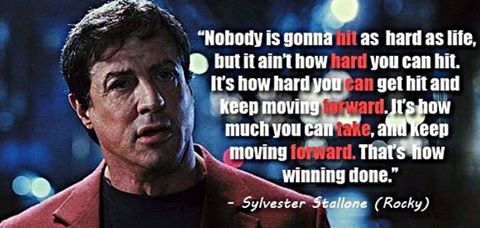 Monday Motivation by Your Realtor Denis Hrstic


Happy Monday! I hope you had a great weekend! As always I like to start the week off right with some words of Motivation...



This week I am coming with a powerful quote from Sylvester Stallone:



"Nobody is gonna hit as hard as life, but it ain't how hard you can hit. It's how hard you can get hit and keep moving forward. It's how much you can take, and keep moving forward. That's how winning is done."



Life can be hard - many times it feels like easy stretches don't last for long. How many times have you been knocked down?...we ALL get knocked down....



I have yet to meet a successful person that has not had some crazy low moments in their life. In those tough moments just keep pushing, never stop, never give in or give up and you will create massive success!



For the full effect of this - check out the video of the scene:





Have an amazing day and week, move forward this week in your goals and continued success!




Sincerely,
Your Realtor Denis Hrstic