Stay Strong Today March 20, 2017

Monday Motivation by Your Realtor Denis Hrstic

Happy Monday! I hope you had an amazing weekend! As always I like to start the week off right with some words of inspiration...

"Worry does not empty tomorrow of its sorrow, it empties today of its strength." - Corrie ten Boom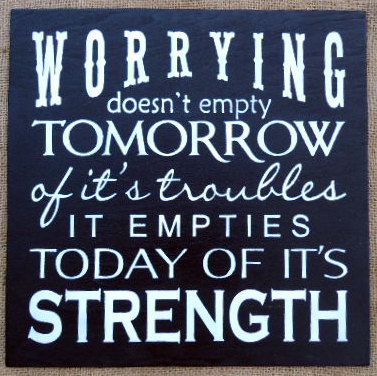 Creating the Life you want and deserve will come with many challenges and during those challenging times you may become frozen or overwhelmed with worry.
Did I do this? What happens if this happens? What will they do? — and on and on. Really an endless game and trick our minds play.
Always remember to do your best and have faith in your abilities. When you are confronted with challenges, you can and will overcome them. Focus on the tasks today and do not get lost in thoughts of tomorrow.
You are strong!
I hope you have a great day and week!
With Gratitude,
Your Realtor Denis Hrstic