Instant Gratification? June 27, 2016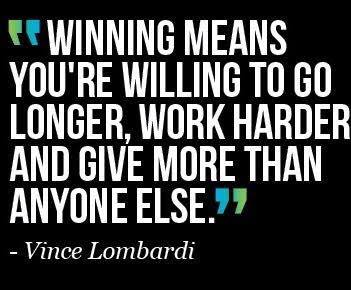 Monday Motivation Time Everyone !!
Happy Monday! I hope you had an amazing weekend! As always I like to start the week off right with some words of inspiration...
"Winning Means You're Willing To Go Longer, Work Harder And Give More Than Anyone Else." Vince Lombardi

We live in a world of instant gratification... everyone wants 6 minute abs and is only committed to running sprints not marathons...
The great part about that is, as long as you are committed to running the marathon, committed long term and never stop trying, you will absolutely do big things in this world!
Keep going! - keep growing, keep improving, never stop and have an absolutely amazing week!
Sincerely,
Your Realtor Denis Hrstic