If You Cannot Do Great things.... December 21, 2015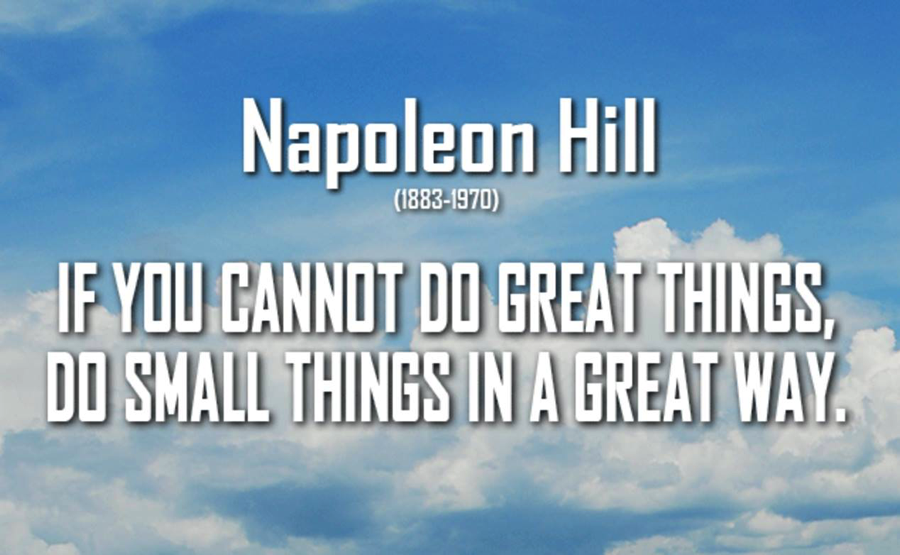 Happy Monday! I hope you had an amazing weekend! As always I like to start the week off right with some words of motivation....

"If you cannot do great things.... Do small things in a great way" Napoleon Hill
These are such powerful words. So often we don't get started because we feel we have such a long way to go, but if we just start doing those small things that we can control right now and do them in a great way, then before you know it we will be doing great things!
Start taking action today and go create an amazing life!

Sincerely,


Your Realtor Denis Hrstic