Great Achievement November 21, 2016

Monday Motivation by Your Realtor Denis Hrstic

Happy Monday! I hope you had an amazing weekend and are ready for a great week!

As always I like to start the week off right with some words of motivation!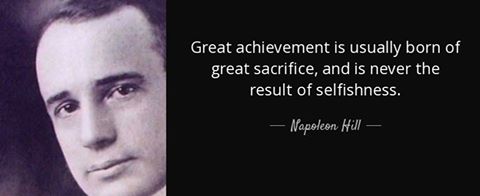 "Great achievement is usually born of great sacrifice, and is never the result of selfishness."
~ Napoleon Hill
Once you get clarity on what you want to achieve in this life, you then must get clarity on what you are willing to give up to make this a reality!
Success does not come without sacrifice, but the great thing is that you do not have sacrifice what is most important to you!
You get to choose what you DO want to sacrifice.
Have an amazing week!


Sincerely,


Your Realtor Denis Hrstic