A Failure Is Only A Step In Your Way To Success May 9, 2016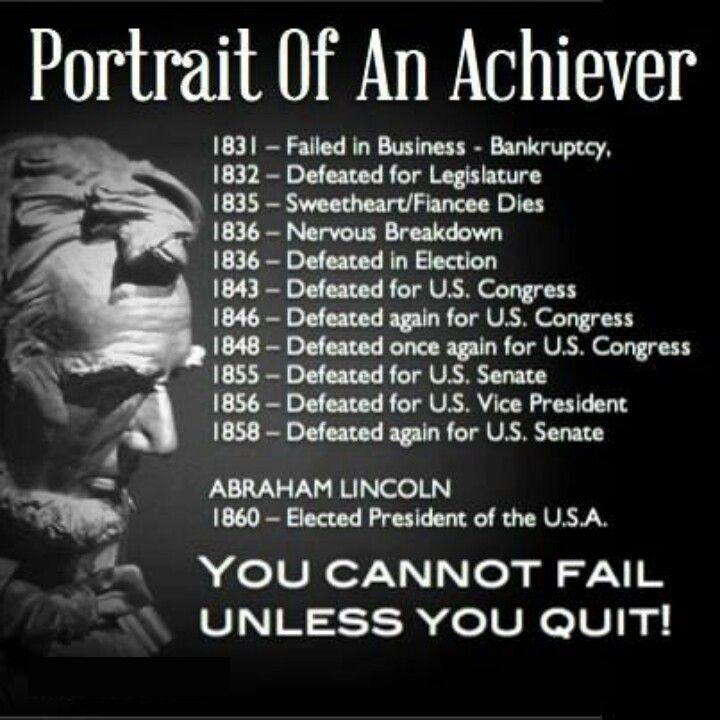 Monday Motivation By Your Realtor Denis Hrstic

I hope you had an amazing weekend! As always I like to start the week off right with some words of motivation! Saw a great quote and thought instantly of one my heros -

"A Failure Is Only A Step In Your Way To Success". Yogi Bhajan

A personal hero of mine and one of the greatest examples of perseverance and persistence is Abraham Lincoln. Born into poverty, Lincoln was faced with defeat throughout his life. He lost eight elections, twice failed in business and suffered a nervous breakdown.

He could have quit many times - but he didn't and because of his persistence, he became one of the greatest presidents and leaders in world history.

Always remember that the only battle we all face is within.
YOU are limitless and amazing and can accomplish any goal you set your mind to. No matter what befalls you, YOU can create what you want and YOU are above fear.

Have an amazing week and if you need anything I am always available!

Sincerely,


Your Realtor Denis Hrstic