MONDAY Motivation
Good Morning All - I hope you had a great weekend! No video today but as always, I like to start the week off right with some words of Motivation or Inspiration for you.

"You may encounter many defeats, but you must not be defeated. In fact, it may be necessary to encounter the defeats, so you can know who you are, what you can rise from, how you can still come out of it." Maya Angelou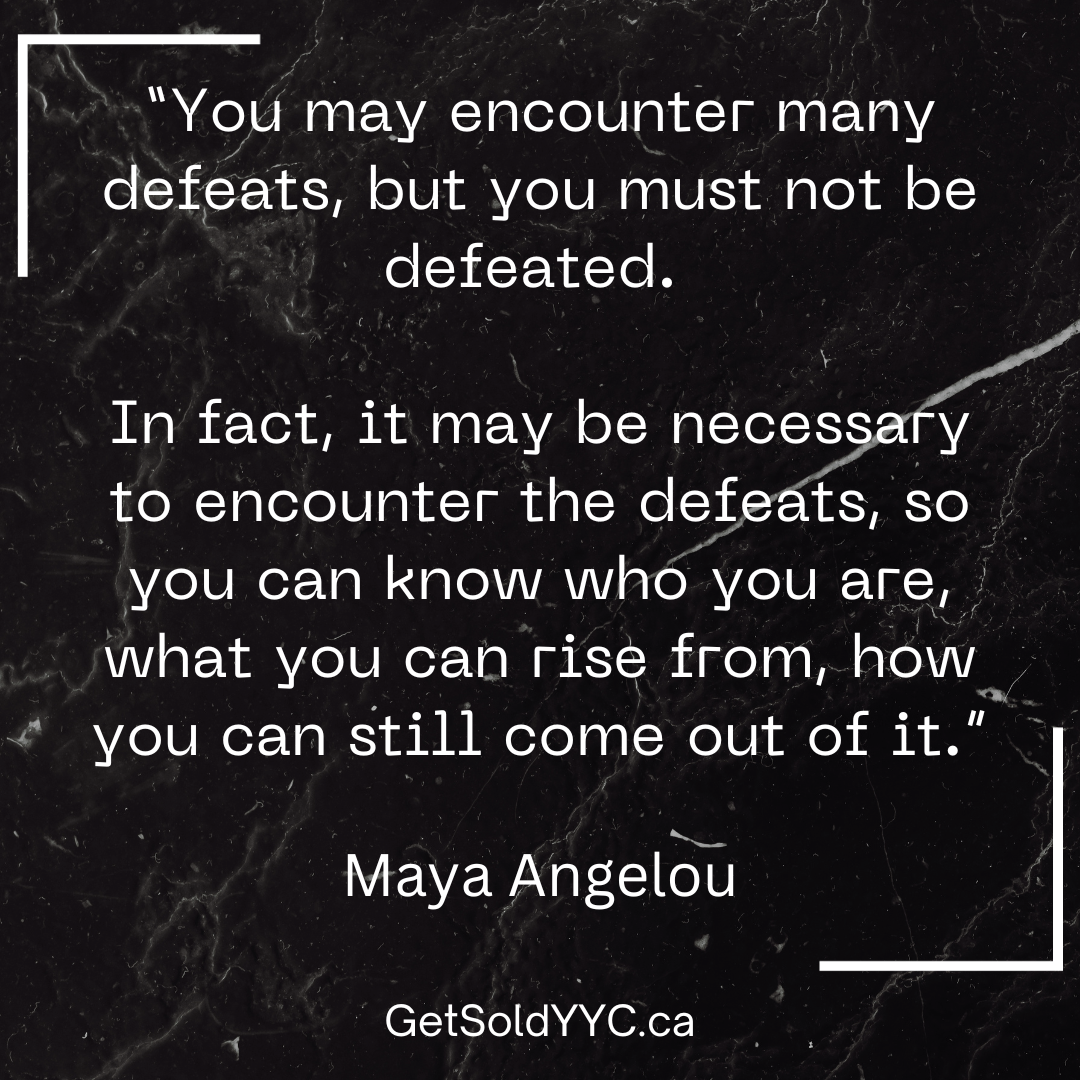 I hope you have an amazing day and week!
Sincerely,

Your Realtor Denis Hrstic