Happy Monday, I hope you had a great weekend! As always I like to start the words off right with some words of inspiration....
I saw this Muhammad Ali quote and wanted to share: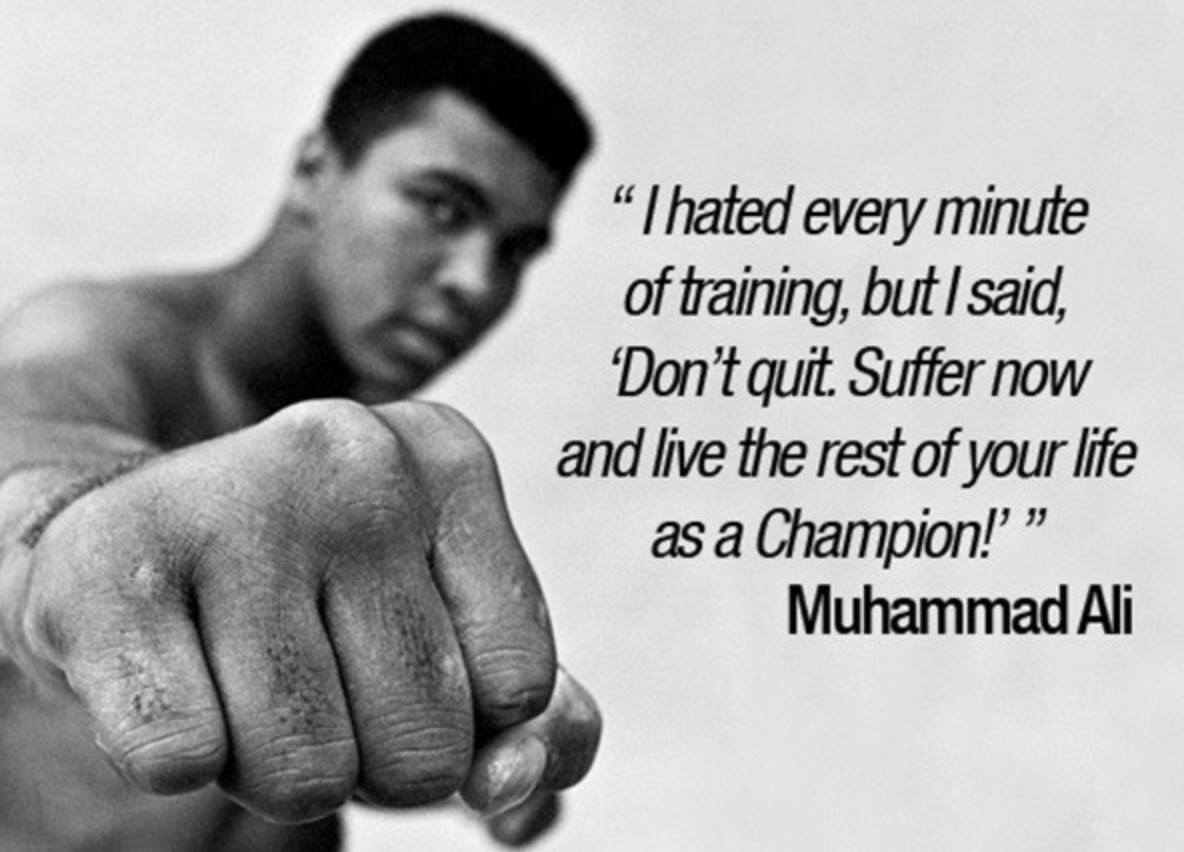 "I hated every minute of training, but I said Don't Quit, Suffer Now and live the rest of your life as a Champion"
Too often in life we chase happiness, we try to be happy in the moment, however that does not create fulfillment in life.
We must do the things we don't want to do, that are extremely hard to do, so that we can create the lives that we want so we can become truly fulfilled...
Have an amazing day and week!
Sincerely,
Your Realtor Denis Hrstic