Tips For Writing Effective Ads To Sell Your Calgary Home For Top Dollar February 15, 2017

Tips For Writing Effective Ads To Sell Your Calgary Home For Top Dollar

As always I hope you are having a great day! So far we have discussed the power in Professional Property Photos, my FREE "How To Prep Your Home For Sale Guide"

If you did not already and you would like these free reports and resources just email me and I'll get these to you…

OK, so the next step now that your home is prepped properly and you have great marketing photos is now to advertise your home. The most powerful place to market your home is on the Internet.

95% of Home Buyers are starting and eventually finding their homes online. You need to make sure your home is advertised on as many websites as you can get it on. Some are free and some are paid. But it is critical to have a strong online presences.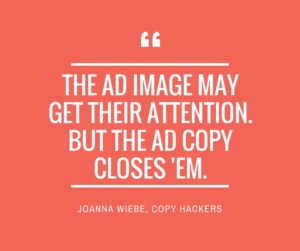 How To Write Ads That Get Results:
1. List at least the 6 BEST Features of Your Home. The features that made you decide to buy your home. More likely than not, the buyer will fall in love with your home for the same reasons you did.
2. For your "Headline", use verbiage that grabs attention. The point of the headline is to create curiosity and to get them to ready the description. Line 1 exists to get them to read line 2 and so on.
3. Be brief in your descriptions, again the descriptions exist to create curiosity to get them to take action.
4. Do not over exaggerate and keep the description focused on the 6 features listed above.
5. Always have a call to action (see below for examples).
6. Photos are 70%+ the success of your ads. Use great photos! ( like we talked about before).
7. People want to know the main features. But remember only share enough to create curiosity.
Example Ads:
Facebook Ad: "Check Out This AMAZING 4 Bedroom, 3 Bathroom, 2,000 Sq.ft Home, Fully Upgraded Home That is Priced To Sell! To See Photos, Info, Price & More Click Here: (insert link) (The text would be right above a great photo and you would drive them to a website dedicated to your property.)
Paper Ad: "AMAZING 4 Bedroom, 3 Bathroom, 2,000 Sq.ft Home featuring a 3 car garage, 20 inch upgraded tile, granite counters, stainless appliances, open great room, split floor plan and more! Home is Priced To Sell. Call for Price, More Info and To Schedule a Showing (Your name and number)"
I hope this post and tips are helpful and again please reach out if you need anything or have any questions!
Sincerely,


Your Realtor Denis Hrstic